Private Equity in Healthcare Market Report 4ed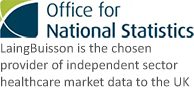 What the report includes
Introduction from Henry Elphick, CEO, LaingBuisson
Private Equity Laid Bare
Global healthcare investments
Europe's healthcare funds
Novel approaches to value creation
Social asset classes
Supporting UK private equity firms
BVCA Healthcare Sector Forum Series
Strengthening European investment
French Healthcare 2.0
Treasures within the Data
The flight to healthcare
The Management Buyout
Run down of the major annual events in the healthcare calendar
Making the case for improved quality
Europe in 2020 – opportunities for private equity
Going public
Selected private equity investors
Who is the report for

All C-suite professionals working in UK healthcare
Banks and financial institutions
Investors and private equity
Health insurers
Government policymakers
Lawyers
Policy advisors
Think tanks
Management consultants
What You Get
Digital package – Multi-user Digital PDF
Want to know more? Our sales team can help.
Call:  020 78339123
Email: [email protected]
Competitive healthcare market attracts increased attention from investors
Digital report only. LaingBuisson's annual report into the role of private equity in the UK healthcare market. Fourth edition. Published 7 February 2020. (100pp). NB Digital Files Only
The fourth edition of LaingBuisson's Private Equity in Healthcare report looks at the investment landscape and the key drivers of the healthcare market, focusing on where investment is and how its has changed, especially in the UK. Comprising 18 insightful features and a number of intelligence tables that draw on LaingBuisson's proprietary data, this report is compelling reading for anyone interested in this highly competitive investment market, whether as an investor, an advisor or a policymaker.
The investment landscape for the healthcare sector has changed beyond recognition in the past 10 years. Whereas few private equity firms had dedicated healthcare teams, almost every large firm now does, and an increasing number of mid-cap funds have also established healthcare teams. Indeed, there are many firms specialising in healthcare, such is the opportunity presented by a market that is offering healthy returns as rising incomes and ageing populations place pressure on healthcare infrastructure.
The report takes a close look at how the healthcare sector continues to provide higher returns than other sectors, noting the rise in private equity backed deals in the healthcare sector in particular during 2019. It also looks at new entrants to the market and also a selection of the recent private equity backed deals in the UK.
This year's edition also takes a closer look at the European healthcare market, and includes features on Europe's healthcare funds, a closer look at the opportunities in the European market in 2020, a profile and analysis of the market from Invest Europe and a focus on the opportunities in the French healthcare market provided by Simmons & Simmons.
Whether you are already involved in this dynamic market, or considering entering, this journal-style report provides an indispensable update on the latest changes and movements in this highly attractive sector.