Flexible Staffing In Healthcare – UK Market Report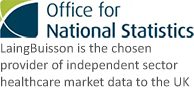 What You Get
Hard copy printed report
Single-user digital back up PDF
Accompanying Microsoft Excel file.
Report Format

Executuve Summary
Market Overview
Flexible staffing purchasing trends
Future prospects for purchasing
Major provider review
Government policy & regulation
Want to know more? Our sales team can help.
Call:  020 78339123
Email: [email protected]
This report brings together key statistics, trends and analysis on the role of flexible staffing services in UK health and care markets, covering temporary placements provided by commercial recruitment agencies. Fourth edition. Published 22 May 2013. (170pp).
This report brings together key statistics, trends and analysis on the role of flexible staffing services in UK healthcare markets, covering temporary placements provided by commercial recruitment agencies of: Nursing Staff/Doctors/Allied Health Professionals/Health Scientists & Technicians/Health Care Assistants/Social Workers/ & Other Social Care Workers. It also covers: Provision of homecare by the independent sector & Doctor deputising services (Out of hours/urgent medical care) supplied by commercial providers.
The UK Recruitment Industry & Flexible Staffing
UK recruitment industry market size, growth trends, and leading players in the industry
Size of the UK temporary labour force, demand for 'temps', and supply of 'temps'
The UK flexible Healthcare Staffing Services
Value of UK flexible health & care staffing services market in 2012, and growth trends
Breakdown by sector (hospital, community, general practitioners, social work, homecare, others)
The health and care flexible labour force including career 'temps', locums, 'moonlighters' (permanent staff working as agency 'temps' or in staff banks), and workers with zero-hour contracts (e.g. homecarers)
Purchasers of Flexible Healthcare Staffing Services
NHS's hospital and community spending – Detailed analysis and trending of non-NHS staff spending by occupation group (including Nursing, HCAs, Doctors, AHPs & Scientists / Technicians), supported by new analysis on bank spending by the NHS
Family health services agency spending – estimates for locum & agency spending by practitioner group (GPs, Pharmacists, Opticians, and Dentists)
Care homes agency spending
Independent hospitals and clinics agency spending
Local Authorities social work and other social care agency spending
Other private and public sector purchasers
Purchasing of commercial out-of-hours/urgent medical services
UK homecare market – spending and workforce estimates, and broad analysis of demand trends
Major Providers
A detailed timely review of leading health and care staffing agencies, and a separate review of major homecare providers
Ranking of Top 25 health and care staffing agencies by revenue, and Top 20 independent sector homecare providers by revenue with indicative market share
Comparison of major provider market structure – Then (2007) and Now (2012)
Listing and analysis of most significant acquisitions and mergers by major providers in the past 5 years including acquirer and acquiree, acquisition value, and enterprise value (profit multiple)
Latest profit indicators (EBITDAR & pre-tax profit/loss) of the major health and care staffing companies and independent homecare operators
Goverment Policy & Regulatory Changes
Review of government's flexible staffing strategy past and present
The development of the government's national procurement of agency staff from commercial health and care agency staffing services
Coverage of important regulatory changes affecting the supply of temporary staffing
Financial Appendix
Financial results for major flexible health and care staffing companies and much more…
Unique market information
Based on a wide range of quantitative, qualitative and financial sources including LaingBuisson's annual surveys of health and care markets including homecare, the report offers unique data on UK market values by purchasing sector, with a strong focus on NHS's spending on flexible staffing services, past, present and in the future. While the economy waits for the business cycle to regain its momentum, and fiscal prudence continues to dominate government policy and strategy, demand for flexible staffing services in 2012 and 2013 have shown signs of strengthening and developing on a more stable foundation following cutbacks to agency staff spending in 2010 and 2011. This report highlights these trends and key developments which include a shift back towards more predictable volume based contract procurement by the public sector, the increased use of flexible staffing management solutions provided commercially, and the diversification of services offered by health and care staffing operators, driven by the shifting delivery of health and care within hospital and community settings. A mainstay of this report is its detailed coverage of leading health and care recruiters and homecare providers, highlighting the 'movers and shakers' in recent years, the sector's significant deals, the role of private equity investors, market size of the current major providers, and profit performance of operators. This report is essential reading for all organisations involved in the provision or purchasing of flexible health and care staffing services in the UK.